LDIC manages segregated and fund accounts for mid to high-net-worth individuals, corporations, and foundations as well as a series of actively managed proprietary investment funds.
Since LDIC's founding in 1998 by Michael Decter & Jack Lawrence, our focus has been highly disciplined, performance-oriented investment management and exceptional client service.
A Harvard-educated economist, Michael worked as a partner at Peat Marwick KPMG in both Montreal and Winnipeg, and at APM Inc. in Toronto. He led major mergers and strategic planning for Canadian hospitals. In 1982, he was appointed Cabinet Secretary in Manitoba's government and 10 years later he was appointed Deputy Minister of Health in Ontario's government. Following the publication of Michael's book Million-Dollar Strategy in 1998, he and Jack Lawrence, the one-time deputy chairman of Nesbitt Burns Inc. and president of BMO Investment Counsel, opened the doors of Lawrence Decter Investment Counsel.
Since the early days of LDIC Inc., our primary focus has been to provide reliable returns for clients and investors over the long term. We have maintained a nimble team that is able to pivot in any market climate and that prides itself on collaboration.
Our culture is led by four strong values that define who we are and what we stand for.
Long Term Trust and Integrity
Long Term Trust and Integrity are LDIC's binding attributes and fundamental to everything we do.
Collaboration and a Progressive Mindset
Collaboration and a progressive mindset allows the LDIC team to capitalize on our complementary skills sets necessary to be proactive in an ever evolving environment.
Active Management
Active Management of our strategies lead to long term consistent returns as well as the preservation, growth and longevity of our client's wealth.
Strong Governance
Strong Governance within our management team and Board of Directors is maintained by inclusive decision making, accountability and transparency.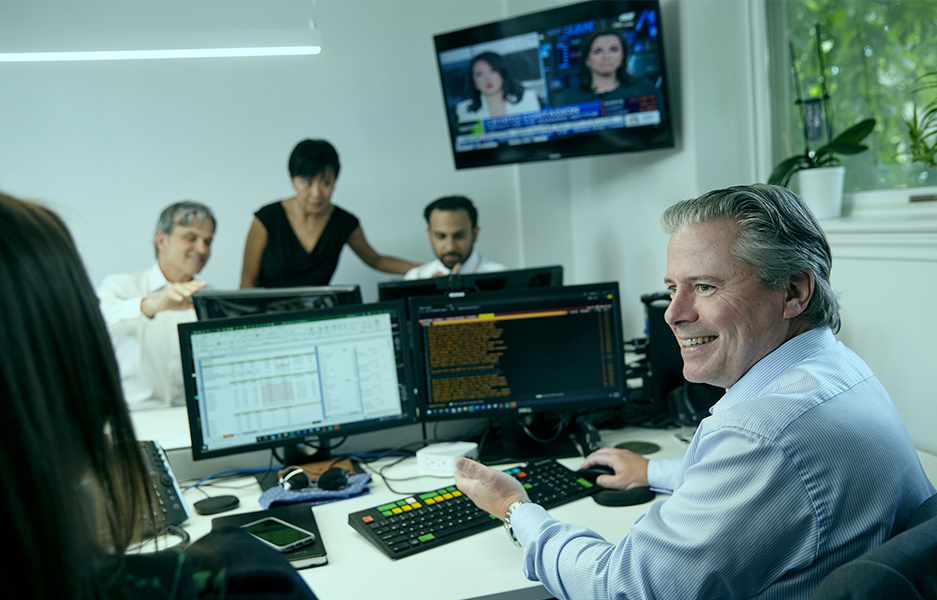 Our team of carefully selected wealth management professionals nurtures a culture of value and growth.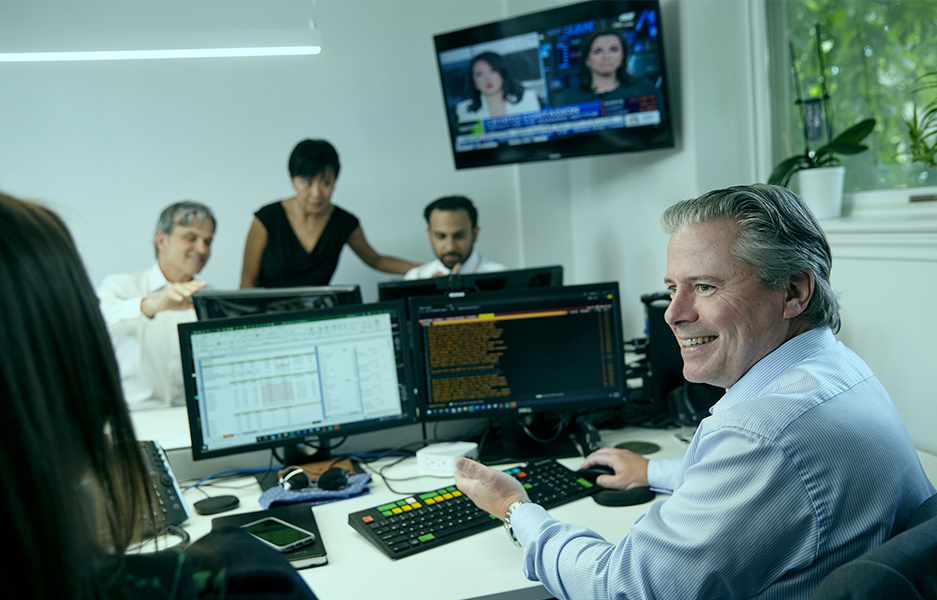 Our team of carefully selected wealth management professionals nurtures a culture of value and growth.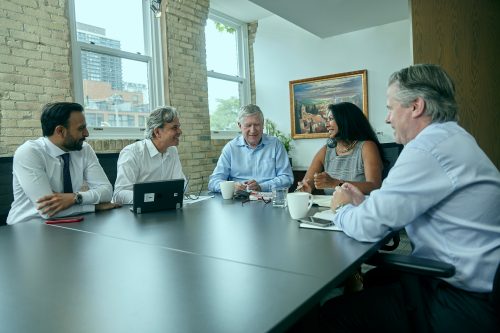 Michael B. Decter
Chair
Michael is the co-Founder and Chief Executive Officer of the Firm. He is also the Chief Investment Officer, Chief Compliance Officer and Chair of the Board of Directors.
He has served as the Deputy Minister of Health for Ontario and Cabinet Secretary in the Government of Manitoba, as well as serving as the Chancellor of Brandon University.  Michael is currently a trustee and Chair of the Finance Audit, Investment Committee of Auto Sector Retiree Health Care Trust.
Michael is a well-recognized speaker on macro political and economic issues, and has authored three financial books, The Million Dollar Strategy, The DRIP Strategy and Ten Good Reasons to Invest in Canada.
Michael was awarded The Order of Canada and has a BA from Harvard University with a major in economics.
Ron Bailey
Ron is a retired fundraising and marketing consultant based in Winnipeg. As President of Ron Bailey and Associates his expertise enabled him to develop and implement strategic business solutions for many national charitable organizations.  He has also held senior management positions with the Crocus Investment Fund, the United Way of Winnipeg and the Government of Manitoba.
Ron is a Board Member of LDIC and has served as the Chair of the Rossbrook House Foundation, the President of the Manitoba Chapter of the Association of Fundraising Professionals (AFP) and a Board Member of The Crown Corporation Council (Province of Manitoba), Red River College, the Manitoba Roundtable of the Canadian Association of Gift Planners (CAGP) and the Winnipeg Folk Festival.
Genevieve Roch-Decter
Genevieve Roch-Decter is the Founder and CEO of GRIT a financial media company, which is democratizing access to institutional-quality market insights for the masses.
She was a Portfolio Manager and Analyst for LDIC Inc for 7 years and spearheaded the launch of three LDIC specialized funds as well ran the Redwood Global Small Cap Fund.
Genevieve completed the Chartered Financial Analyst Designation (CFA) in 2011 and has her Level 1 Chartered Market Technician designation (CMT). She has also completed the Canadian Securities Course (CSC) and attended the Harvard Business School Executive Education for Private Equity & Venture Capital. Genevieve was the Vice Chair of the Grand Commission a charity supporting the Covenant House Toronto and also co-founded "Dare to Bare" an annual event supporting the Princess Margaret Hospital.
Genevieve holds an BSc. in neuroscience with a minor in economics, and attended Harvard Business School Executive Education for Private Equity & Venture Capital. She has been featured on FOX, Bloomberg, VICE, CNN, The Globe & Mail, The National Post and BNN.
Graham Scott
Graham is the President of Graham Scott Strategies Inc., a Partner Emeritus of McMillan LLP, Chair of the UNTD Association of Canada, a Board Member of LDIC Inc and the Atlantic Salmon Federation, as well as a governor of Rothesay Netherwood School.
Graham has extensive experience in public policy, governance and accountability, as well as in the assessment of boards and management teams in both the voluntary and private sectors. He has been involved in the amalgamation, restructuring and governance processes of more than 40 hospitals in Ontario.
Graham has served as Interim President and CEO of Cancer Care Ontario, Supervisor of three hospitals in Ontario, Assessor of the Muskoka-Parry Sound Board of Health, and the Chair of the Academic Health Science Centres – Alternate funding Plan Task Force, the Institute for Research on Public Policy, Canada Health Infoway, and the Canadian Institute of Health Information and the Public Policy Forum. He has also served as Director of the Faculties of Medicine of Canada, Sanofi Pasteur Canada, Revera Inc and was the President and Director of the Friends of H.M.C.S. Haida.
Graham was appointed as a member of the Order of Canada in recognition of his volunteer service.